Join Our Community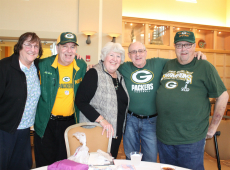 Frequently Asked Questions about membership commitments
What is mission-based giving?
It is an opportunity for each member to make an investment in CEEBJ, taking into account what the congregation means to you, your family, our larger Jewish community and Jewish continuity worldwide.
How do I determine what to give each year?
The costs of producing our diverse programming, maintaining our beautiful facility and our wonderful clergy and staff are substantial. A sustaining level is approximately $3500/year per family. Many families contribute this amount or more whereas others contribute less.
Is there a minimum commitment to be a member?
Financial hardship has never been a barrier to membership in our congregation. However, we encourage all members to give according to their capability, making the support of CEEBJ one of your most meaningful commitments.
Will there be other opportunities for giving during the year?
Yes. Your membership commitment is a voluntary contribution to support annual operations. During the course of the year, certain traditional appeals and giving opportunities will continue, as the High Holy Days Appeal and the annual Cantor's concert.
Must I make a commitment to receive High Holy Days tickets?
Yes. In order to receive High Holy Days tickets, a congregant must make a membership commitment for the year and be current in the payment arrangements made for all commitments to the congregation.
What our members are saying ...
"As a 3rd generation member, who lived away for many years, I came back to find an amazing community at CEEBJ and fell in love with the clergy, the genuine people and the great music and spirit of our services."
***
"We joined because we liked the family friendly environment for our kids, we enjoy the diversity of membership, and enjoyable services."
***
"As an interfaith couple, we were made to feel welcome and continue to feel comfortable in the congregation's activities."
***
What Makes Us Special

Sat, December 2 2023 19 Kislev 5784