Our Leadership
Our Leadership
Rabbi Marc E. Berkson has been with us since 1999 and is only the congregation's sixth senior rabbi since the merger of Emanu-El and B'ne Jeshurun in 1927. Active in a wide range of local and regional Jewish, inter-religious, and human relations programs and organizations, Rabbi Berkson brings his love of teaching and his community-building skills to CEEBJ.
View more ...

Michael joined CEEBJ after moving to the Milwaukee area in 2006 with his wife Barb and two sons. Michael attended Yale University and completed medical school and residency at Washington University in St Louis. Michael has been active in the with Temple Brotherhood as vice president, treasurer and president. He is pleased to bring back the CEEBJ variety show and participate as a proud member of the Levin Family Quartet. He has …
View more ...
M'Johno Foster -
Director of Security
M'Johno Foster recently retired as a Police Lieutenant for the Milwaukee Police Department where he served for over 26 years. M'Johno's role at CEEBJ as Director of Security is to provide a safe and secure environment for our members, families and guests who meet to learn and worship. Over his career, M'Johno received and conducted countless training in the areas of leadership, collaborative management, security, threat mitigation, intelligence gathering and crime prevention.
View more ...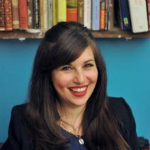 Rabbi Toba Schaller serves our community as Rabbi- Director of Lifelong Learning. In addition to overseeing our Religious School, Adult and Family Education programs, Rabbi Schaller works with Rabbi Berkson and Cantor Barash in worship, pastoral and life cycle events. Rabbi Schaller was ordained from Hebrew Union College – Jewish Institute of Religion in New York City, where she also received a Masters in Religious Education.
View more ...
Andrew Appel -
Executive Director
After growing up in Long Island, NY, Andrew Appel received his BA from Binghamton University, and an MBA from Northwestern University's Kellogg School of Management graduating with distinction in Marketing and Organizational Behavior. His work life has reflected his passion for customer service, having led in many roles, including Sales Operations Manager at Hewlett-Packard and Director of Marketing at GE Healthcare. And in 2009, … View more ...
Cantor David Barash has served at Congregation Emanu-El B'ne Jeshurun in Milwaukee, Wisconsin since 2001. David loves engaging congregants through Jewish music: working with adult and children's choirs; conducting our congregational band; directing our annual Purim spiels; leading participatory Shabbat, Festival, and High Holy Day services.
View more ...


Margie Stein - Member Services Coordinator
Margie Stein joined our staff as Events Coordinator since 2009. Margie was been Special Projects Director at the Milwaukee Jewish Federation. She coordinates congregation dinners, oneg, child care, and caterers on the day of the event.
View more ...
Rabbi
Marc E. Berkson
The Allan H. and Suzanne L. Selig Rabbinic Chair
Rabbi-Director of
Lifelong Learning
Toba L. Schaller
Rabbi Emeritus
Francis Barry Silberg, PhD, DD
Cantor
David M. Barash
President
Michael Levin
Executive Director
Andrew Appel
Member Services
Margie Stein
President of
Temple Brotherhood
Dan Wilkinson
President of
Women of Emanu-El
Ruth Treisman
Interim
Executive Vice President
Sandra Kohler Stern
Vice Presidents
Reenie Kavalar
Amy Kazilsky
Richard Konz
Betty Lieberman
Sherry Malmon
Secretary
Margo Zimmermann
Treasurer
Michael Grinker
Immediate Past President
Bruce A. Keyes
Board of Trustees
Amanda Berg
Lois Brazner
Ruth Kantrowitz
Hal Karas
Tamar Kelber
Benjamin Levin
Dana Michael
Tamara Miller
Todd Richheimer
Jodi Habush Sinykin
Albert Solocheck
Nadine Zuckerman
Thu, June 20 2019
17 Sivan 5779
Today's CEEBJ News
*** NEW *** ► The rain date for the Hopkins Street Cemetery Clean-Up is scheduled for Sunday, June 30 from 1pm to 3pm. This event is open to all, but click to sign up so that we know you are coming.
*** NEW *** ► Experience a Wisconsin Supper Club dinner with Melody Mendis, a premier Barbra Streisand singing impersonator. Click to RSVP and pay by July 8.
*** NEW *** ► Watch the video of the 5/16/19 HERC program that featured Dr. Simon Carmel who spoke how deaf Jewish people managed to survive in WWII Polish and German concentration camps.
*** NEW *** ► Women of Emanu-El events:
♦ Attention high school students: Submit your essay for the Betty Siegel Essay Contest.
♦ Purchase Bayside Garden discount cards during the Winter/Spring flower sale.
Thu, June 20 2019 17 Sivan 5779