Join Our Community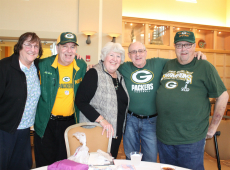 Welcome
You belong here! CEEBJ is a Reform congregation that welcomes Jews of all backgrounds including interfaith families, those who identify as LGBTQ, Persons of Color, those with special needs, and anyone seeking to explore Jewish life. At CEEBJ, we join together to worship, study, share life cycle events and engage in tikkun olam (repairing the world). Please let us introduce you to our warm, open, and diverse CEEBJ congregational family.
​Our Mission: We are a vibrant spiritual home and place of learning where all individuals can deepen their Jewish identity, engage with our community, and give back to our world.
We welcome all seekers:
those who are Jewish,
those who are on Jewish journeys,
and those who have joined with others on their Jewish journeys.
Membership Commitments
Members support CEEBJ through annual financial commitments as part of a philosophy of Mission Based Giving. Everyone is welcome, regardless of financial capability.
We ask members to make an investment in CEEBJ, taking into account what the congregation means to you, your family, our larger Jewish community and Jewish continuity worldwide. As a member, we would like this to be the primary destination for your charitable giving. For more information about membership commitments, please read our frequently asked questions (FAQ) page.
For more information on how to become a member of our synagogue family, please do not hesitate to call/write our Executive Director, Andrew Appel at (414) 228-7545, email executivedirector@ceebj.org or use the form below.
For More Information or to Join our congregational family
What our members are saying...
"As a 3rd generation member, who lived away for many years, I came back to find an amazing community at CEEBJ and fell in love with the clergy, the genuine people and the great music and spirit of our services."
***
"We joined because we liked the family friendly environment for our kids, we enjoy the diversity of membership, and enjoyable services."
***
"As an interfaith couple, we were made to feel welcome and continue to feel comfortable in the congregation's activities."
***
What Makes Us Special

Sat, December 2 2023 19 Kislev 5784